Hong Kong extradition protests: Lam criticises 'organised riots'



Hong Kong's Chief Executive Carrie Lam criticised protests against a proposed bill that would allow extradition to China, calling them "organised riots".



She said the clashes between protesters and police were "unacceptable for any civilised societies".


Seventy-two people aged between 15 and 66 were injured in violence, including two men who were in critical condition.


The bill's critics cite the alleged use of torture, arbitrary detentions and forced confessions in mainland China.


They also fear that the law could be used to target political opponents of the Chinese state in Hong Kong.


Ms Lam's government has backed the bill, which is also supported by China. The Hong Kong government has said there will be legally binding human rights safeguards.


Hong Kong's Legislative Council (LegCo) has delayed a second reading but the bill is expected to pass on a final vote on 20 June.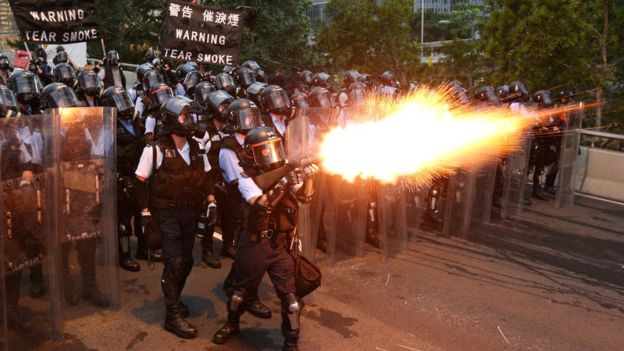 Police have been using tear gas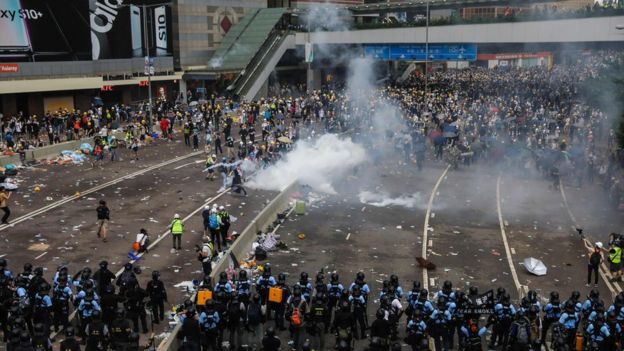 Police and protesters faced off on key roads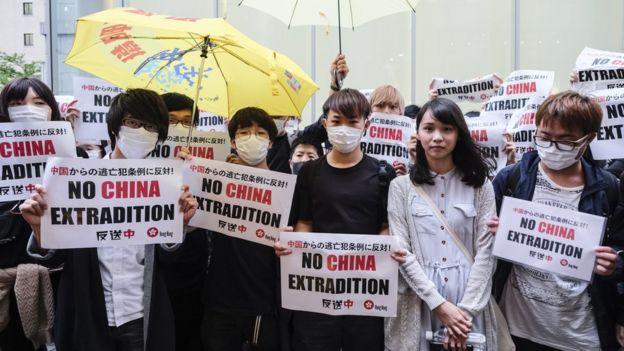 The protesters fear human rights abuses in China's legal system


Hong Kong extradition protests: Lam criticises 'organised riots'